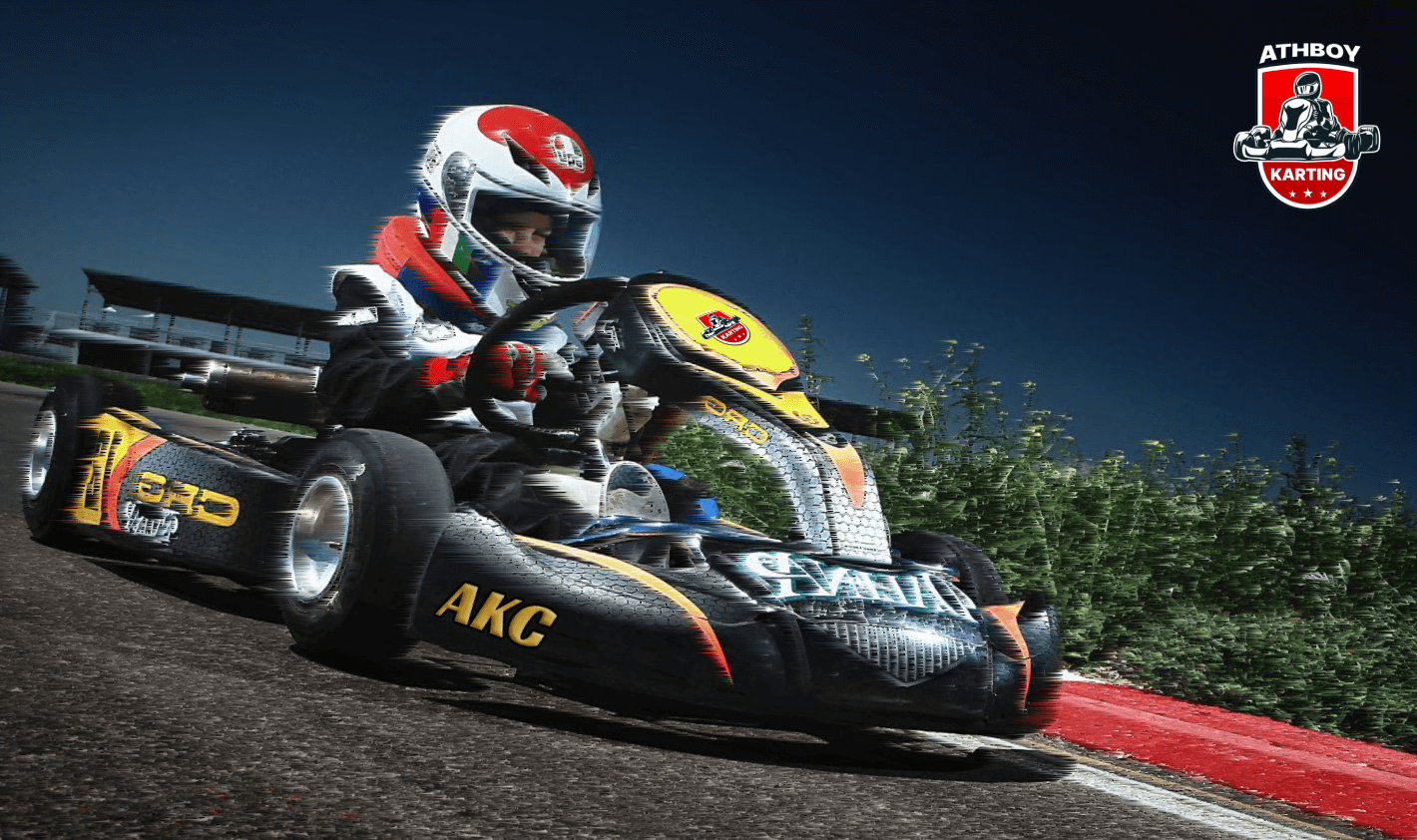 Karting can be a great activity for teenagers for a number of reasons. Here are just a few:

1. Developing driving skills: Karting can help teens develop important driving skills such as steering, braking and accelerating. It can also help them learn how to navigate corners and develop good racing lines. These skills can be transferred to real-world driving and can help make them better and safer drivers in the future.


2. Adrenaline rush: Karting is a high-speed, adrenaline-pumping activity that can be a fun and exciting experience for teenagers. It can help them channel their energy into a positive and constructive activity, which can be beneficial to their physical and mental health.


3. Build confidence: Karting can help teens build confidence and self-esteem. By mastering new driving skills and competing against others, teens can gain a sense of accomplishment and pride in their abilities.


4. Socialising: Karting can be a social activity that allows teens to meet new people and make friends with similar interests. It can also be a great way for parents and teens to bond over a shared experience.


5. Accessible and safe: Go-karting is a relatively safe activity when done in a controlled and supervised environment. The karts are designed with safety in mind and the tracks are usually designed to minimise the risk of accidents. In addition, karting is accessible to a wide range of people, regardless of physical ability or experience.

Overall, karting can be a great way for young people to have fun, develop skills, build confidence and socialise in a safe and controlled environment.
If your child is interested in karting or motorsport in general, Athboy Karting is a great place to start.
Before buying your own kart, we recommend that you visit our track and give your child the opportunity to try one of our rental karts.
Athboy Go Karting is the perfect place for a children's party! (13-17 years old and must be 150cm tall)
15 minute session is €25
20 minute session is €30
Here at Athboy we also run competitions for young but experienced drivers. It's a great opportunity to show your little one the beauty of the sport and find all the answers they need.

Equipment
You do not need your own equipment to go karting at our karting centre. A helmet, gloves and overalls (the track is often muddy) are provided. Shoes are not provided, so if you're going to go go-karting, wear light trainers or trainers. Bring a change of shoes in case of rain. For regular go-karting you should bring your own helmet, helmet pads, gloves, overalls and special racing shoes.

A go-kart looks just like a simple cart with a motor. There are hard workers in your family who work on the track almost around the clock. These are the rental karts that teach young drivers the basics of the sport and give them a taste of real competition. There are unique examples of modern racing cars equipped with the latest technology, packed with sensors from spaceships.

Karting - the only type of motorsport that can be enjoyed by a child or teenager. All you need is a doctor's note and parental consent, and the world of speed and adventure is open to you. Once you've learnt to drive a go-kart, it's easy to move on to bigger cars as an adult and take part in circuit racing, off-road racing or the pinnacle of motorsport, classic rallying. And just being a good driver is useful in life.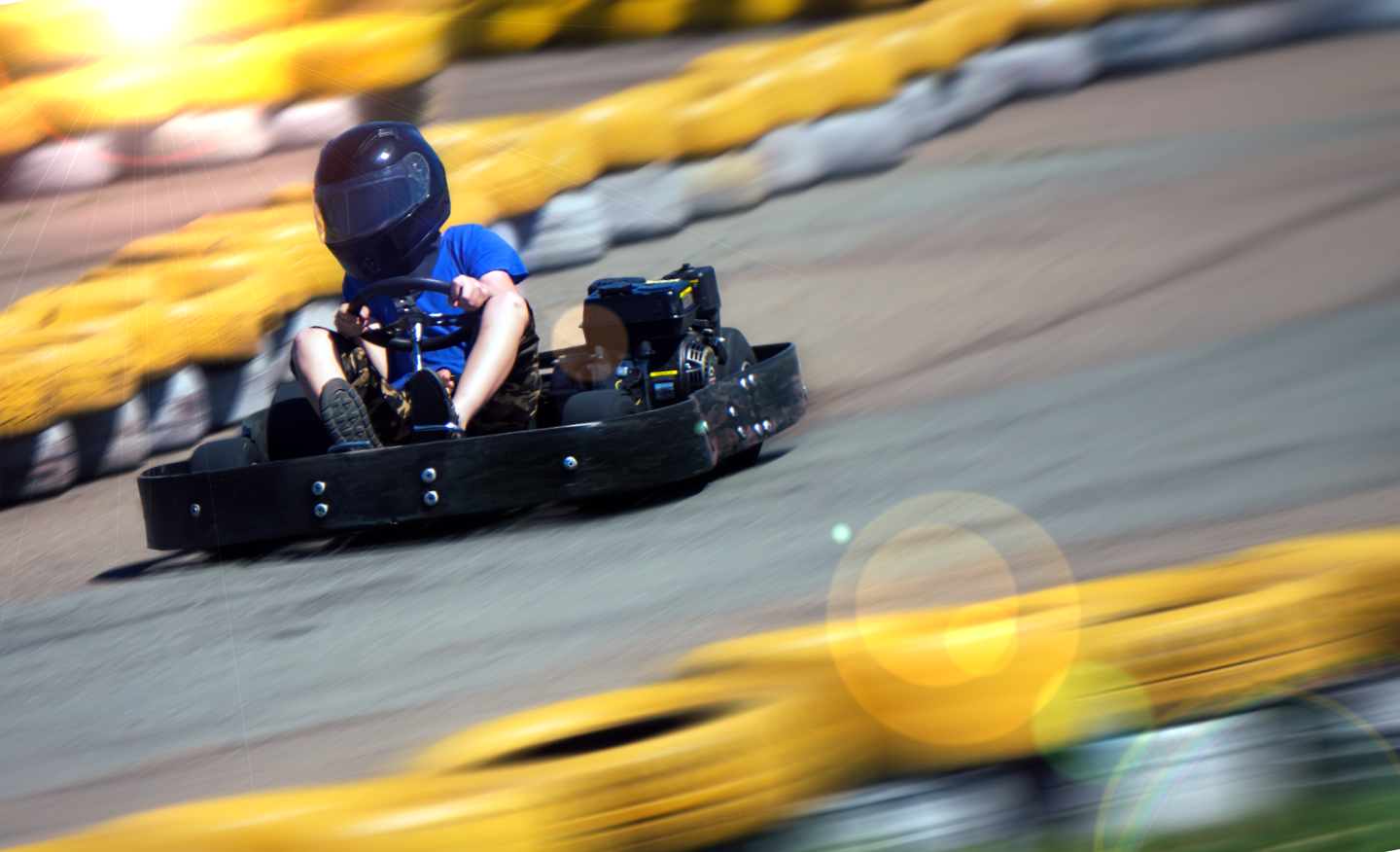 Ground rules
During the karting session, it is forbidden to push or knock others off the track. It is obligatory to pass those who are faster and not to interfere with them. The start of the race is given either by a flag or a traffic light. The start can be given from a place, as in Formula 1, or from a move.

The officials on the track signal flags to the competitors. These flags are the same for all types of motorsport, so if you watch Formula 1 on TV, you'll see the drivers obediently following the rules of the flag alphabet.

Chequered flag. Black and white, checkered. The size of the squares is 10x10 cm. Used to signal the finish line to competitors. The signal is given by waving the flag.

A red flag stops the race. Drivers must immediately stop the kart, raise their hand and, after making sure that the drivers behind them accept the signal, stop the kart.

The yellow flag is a danger signal. Drivers must slow down and be prepared for a possible stop. If the referees are actively waving the flag, the danger is very serious. No overtaking is allowed in the yellow flag zone.

Green flag - go, go, go